---
Academic Year 2022-2023 Detachment Operation Hours
Office hours are from 0800-1600 M-F.
To schedule a meeting for either a virtual or in-person meeting please call 575-646-2136 or email afdet505@nmsu.edu.
Detachment 505 History
Detachment 505, located on the NMSU campus, hosts cadets from both NMSU and UTEP. Established on October 2nd, 1946, nearly an entire year before the Air Force became a separate service, we are one of the oldest AFROTC detachments in the country.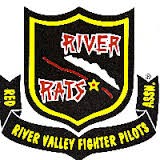 We have a rich history here in Las Cruces. Lieutenant Colonel David W. Wallace, a highly-decorated WWII fighter pilot, was our very first commander and is the namesake for our chapter's professional service organization, the Arnold Air Society.
We've had many great officers earn their commissions from Det 505, including Lieutenant General Leo Marquez, Major General Tommy Crawford, Brigadier General William Hudson, and Colonel Larry Pickett, a founding father of the legendary Red River Valley Fighter Pilots Association – "The River Rats".
All students are welcome to try our program, no matter what bachelor's degree they're pursuing. Ultimately, the AFROTC mission is to commission excellent Air Force or Space Force officers the same day our students graduate from college.
Useful Links
www.airuniversity.af.edu/Holm-Center
www.compliance.af.mil  (Freedom of Information Act information)
Current as of 04 January 2023