---
Fall 2020 Detachment Operation Hours and COVID Updates
AFROTC will be working under an online/in person hybrid setup for Fall 2020. Office hours for both online and in person are from 0800-1700 (8AM-5PM).
COVID UPDATE:

 

Due to the current State-wide restrictions a cadre member may or may not be in the office during scheduled office hours. To schedule a meeting for either an online or in person meeting please call 575-646-2136 or email afdet505@nmsu.edu
---
Will I be Qualified?
To be qualified for the Air Force ROTC program, you should constantly strive for excellence in all categories: academics, fitness, and character. Entry qualifications are as follows:
2.0 college GPA or greater
If you have not yet begun college, you must have completed high school and have been accepted into either NMSU or UTEP
Minimal to no Civil/Drug Involvements
Must have at least 3 years remaining in your bachelor's degree if you are already in college
Must be between the ages of 17-39 (47 for pre-health professions program)
What must I do to stay in the program?
While the entry standards are not difficult to achieve, remaining in the program requires more of a commitment
Achieve an 85 or better on the Fitness Test (if a Freshman) and a 90 or better once you are a Sophomore
To achieve competitive Fitness Test Marks, Males/Females should aim for the following:

Males: 33″ waist, 50 pushups in 1 minute, 50 situps in 1 minute, 11:30 on the 1.5 mile run
Females: 30″ waist, 35 pushups in 1 minute, 50 situps in 1 minute, 12:45 on the 1.5 mile run

Be selected for, attend, and graduate Field Training which takes place the summer after Sophomore year

To be competitive, you must earn a 90 on the Fitness Test, have an overall 3.0 GPA, and show a clear willingness to lead
How do I meet with a Recruiter?
Our Air Force staff is dedicated to helping you gain a better understanding of our program. However, the cadre are engaged in many activities at once. We are happy to help, but we highly encourage you to call and make an appointment. Please call (575) 646-2136 to set-up an appointment.
Detachment 505 History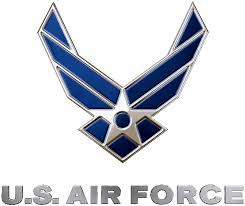 Detachment 505, located on the NMSU campus, hosts cadets from both NMSU and UTEP. Established on October 2nd, 1946, nearly an entire year before the Air Force became a separate service, we are one of the oldest AFROTC detachments in the country.
We have a rich history here in Las Cruces. Lieutenant Colonel David W. Wallace, a highly-decorated WWII fighter pilot, was our very first commander and is the namesake for our chapter's professional service organization, Arnold Air Society.
We've had many great officers earn their commissions from Det 505, including Lieutenant General Leo Marquez, Major General Tommy Crawford, Brigadier General William Hudson, and Colonel Larry Pickett, a founding father of the legendary Red River Valley Fighter Pilots Association – "The River Rats".
All students are welcome to try our program, no matter what bachelor's degree they're pursuing. Ultimately, AFROTC leads to you becoming an Air Force or Space Force officer (2nd Lieutenant) the same day you graduate from college and a world of opportunities.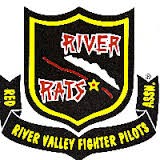 But let's get something straight and made clear – although AFROTC has exponential benefits upon graduation, to include a commission as an officer in the Air Force or Space Force, leading anywhere from 30-100 Airmen as a new college graduate, a lucrative salary, and a very respected profession, you should be joining for the right reasons…
Think about it long and hard, and if you are up for the challenge. Do not use AFROTC simply as a way to "pay for college" or because you are in need of scholarships. This is not about what the Air/Space Force can do for you, but what you can do for the Air/Space Force. We want young men and women motivated and dedicated to be Air/Space Force officers FIRST, and after demonstrating high aptitude in academics, fitness, and character, then the rewards will come. You should be joining because you have a desire to serve your country in the most honorable way possible, not because you need money to pay for college. If you are still up for the challenge, then we look forward to meeting you and transforming you into the best officer you can be!
Current as of 14 May 20